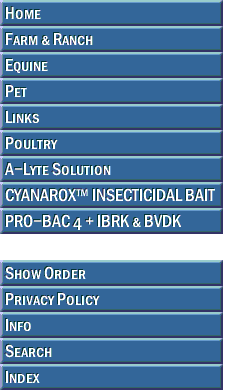 ZOETIS

For vaccination of healthy cattle, including pregnant cows, as an aid in preventing abortion caused by infectious bovine rhinotracheitis (IBR, bovine herpesvirus Type 1), persistently infected calves caused by bovine viral diarrhea (BVD) virus Types 1 and 2, respiratory disease caused by IBR, BVD (Types 1 and 2), parainfluenza3 (PI3 ) and bovine respiratory syncytial virus (BRSV) and leptospirosis caused by Leptospira canicola, L. grippotyphosa, L. hardjo, L. icterohaemorrhagiae and L. pomona.

DOSAGE/ADMINISTRATION:
General Directions: Aseptically rehydrate the freeze-dried vaccine with the liquid component provided, shake well and administer 5 mL subcutaneously. This product should be administered in the muscular region of the neck.
Primary Vaccination: Administer an initial 5 mL dose, followed by a second 5 mL dose 3 weeks later. As an aid in preventing IBR-induced abortion and BVD persistently infected calves, administer at approximately 5 and 2 weeks prior to breeding. Calves vaccinated before the age of 6 months should be revaccinated after 6 months of age.
Revaccination: Annual revaccination with a single dose is recommended.










Please contact us for discount pricing on large orders.


Call toll free 1-800-892-6978 or email us at info@animalhealthusa.com