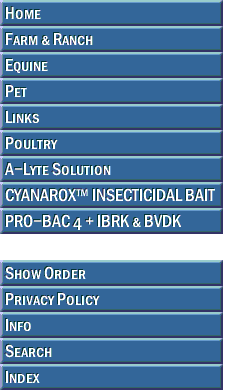 BOEHRINGER INGELHEIM

Depending on species indication (and country of registration), the product is for the treatment and metaphylaxis control of respiratory disease in cattle caused by key bacteria (Mannheimia, Pasteurella, Histophilus and Mycoplasma) and footrot disease in sheep caused by key bacteria (Fusobacterium and Dichelobacter).

DOSAGE & ADMINISTRATION:
Administer ZACTRAN one time as a subcutaneous injection in the neck at 6mg/kg (1.8mL/100lbs.) body weight (BW) if the total dose exceeds 10 mL, divide the dose so that no ore than 10 mL is administered at each injection site.



RX: Prescription is required. Call 800-892-6978 to order. Product not available for sale in California.












Please contact us for discount pricing on large orders.


Call toll free 1-800-892-6978 or email us at info@animalhealthusa.com