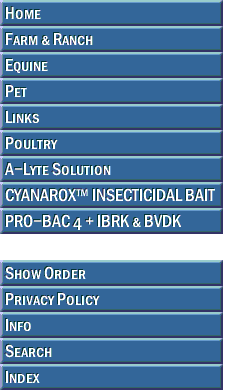 PURINA ANIMAL NUTRITION

Species equine

Active Ingredient

calcium | copper | glutamine | l-lysine | phosphorus | selenium | sodium | vitamin A | vitamin E | zinc

Description

This nutritionally complete supplement for horses is formulated to supply 100% of the horse's nutrient requirements when fed as directed. It is fortified with the amino acid glutamine to facilitate gut health and contains a significant level of digestible fiber that will support the hindgut microbial population. It is low in carbohydrate (4% starch, 7% sugar) and has a moderate fat content. The proprietary formula allows for easy administration either top-dressed or fed through a nasogastric tube.










Please contact us for discount pricing on large orders.


Call toll free 1-800-892-6978 or email us at info@animalhealthusa.com