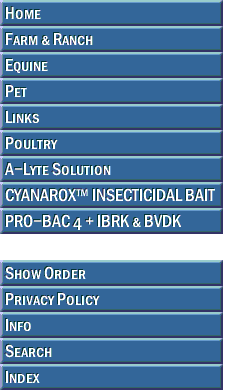 VETONE

Species canine | cattle | equine | feline | sheep | swine

Active Ingredient vitamin B-12 (cyanocobalamin)

Description

For use as a supplemental nutritive source of Vitamin B-12 in cattle, horses, sheep, swine, dogs and cats. Inject subcutaneously and/or intramuscularly. Each mL Contains: Cyanocobalamin (Vitamin B-12) 3000mcg Benzyl Alcohol (as preservative) 1.5% v/v Sodium Chloride 0.8% w/v Water for Injection q.s. pH buffered with Acetic Acid



RX: Prescription is required. Call 800-892-6978 to order. Product not available for sale in California.












Please contact us for discount pricing on large orders.


Call toll free 1-800-892-6978 or email us at info@animalhealthusa.com