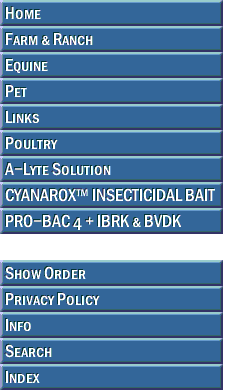 VAN BEEK

For use during post-partum period to help maintain or restore normal uterine environment.

DOSAGE & ADMINISTRATION:
Shake bottle and mix 5.08 oz UterFlush with 5 liters of distilled water (makes 40 administrations). SHAKE WELL. Administer 120 ml of diluted mix intrauterine. An additional 120 ml can be administered 24 hours later if necessary. It is not recommended to exceed more than eight administrations.










Please contact us for discount pricing on large orders.


Call toll free 1-800-892-6978 or email us at info@animalhealthusa.com