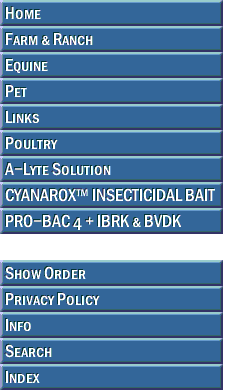 UDDER COMFORT

Size 10oz

Form lotion or cream

Brand Udder Comfort

Species canine | cattle | equine | feline | goat | sheep

Description

Udder Comfort™ includes a natural blend of essential oils that softens and soothes quarters/udders after milking/calving, for quality udders making quality milk. For external application to the udder only, after milking, as an essential component of udder management. Always wash and dry teats thoroughly before milking.

The White Lotion comes in a handy bottle to hang from your milking line. The white dries clear.










Please contact us for discount pricing on large orders.


Call toll free 1-800-892-6978 or email us at info@animalhealthusa.com