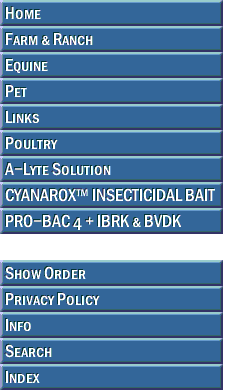 PRESERVE INTERNATIONAL

Represents the latest in disinfectant chemistry for the pork production industry. Formulated with 33% active ingredients (the highest level on the market today). Synergize utilizes the powerful antimicrobial action of 7% Glutaraldehyde with the superior detergency and penetrating activity of 26% Quaternary Ammonium Chloride (QAC) to create a unique synergistic effect.

DIRECTIONS:
1/2 oz. per gallon of water. Dilution rate 1:256.










Please contact us for discount pricing on large orders.


Call toll free 1-800-892-6978 or email us at info@animalhealthusa.com