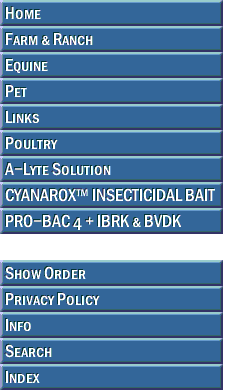 MILK PRODUCTS

Complete & balanced lamb nutrition to support optimal digestibility and performance • High energy formula with 30% fat and 23% protein • Probiotics to help support digestive health and immune function • Contains added vitamins and minerals

DOSAGE & ADMINISTRATION:
Please see the following table for specific feeding directions. Using the plastic cup enclosed in the bag, mix 4 ounces of milk replacer powder into 2 cups of warm water and mix thoroughly with a wire whisk. The enclosed cup holds approximately 4 ounces by weight (113 grams) of dry powder. Weigh milk replacer powder for accurate mixing.










Please contact us for discount pricing on large orders.


Call toll free 1-800-892-6978 or email us at info@animalhealthusa.com