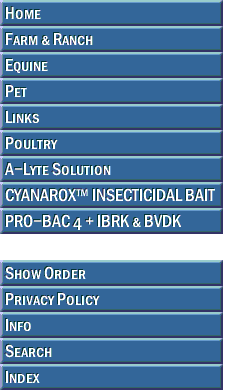 VEDCO

Species canine | cattle | equine | feline | swine

Size 300ml - 60ml - 16oz Bottle

Form gel or ointment

Active Ingredient

calcium pantothenate | vitamin A acetate | vitamin B-1 (thiamine mononitrate) | vitamin B-3 (niacinamide) | vitamin C (ascorbic acid) | vitamin D-3 (cholecalciferol) | vitamin E (dl-alpha tocopheryl acetate)

Description

The original deluxe animal appetizer is a concentrated high-calorie gel that is specifically formulated to stimulate the animal's appetite while providing stamina and weight gain. Provides 1,800 Kcal per 10 oz. tube (180 Kcal per fluid oz.). Indicated for appetite stimulation in calves, colts, cows, horses, dogs and cats. Ingredients: Vegetable oil, sucrose, fructose, malto dextrins, nonfat dry milk solids, vegetable gums, egg white solids, glycerine, citrus pectin, sodium benzoate, Vitamin A acetate, cholecalciferol (Vitamin D3), dl-alpha tocopheryl acetate (Vitamin E), ascorbic acid (Vitamin C), niacinamide, calcium pantothenate, pyridoxine hydrochloride, riboflavin, thiamine mononitrate, folic acid.










Please contact us for discount pricing on large orders.


Call toll free 1-800-892-6978 or email us at info@animalhealthusa.com