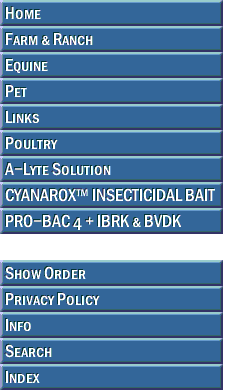 AGRI-LABS



DISCONTINUED



Recommended for the vaccination of healthy, susceptible cattle 45 days of age or older as an aid in the prevention of respiratory disease caused by Mycoplasma bovis.

DOSAGE/ADMINISTRATION:
Using aseptic technique, inject 2 mL subcutaneously in front of the shoulder and midway of the neck, away from the suprascapular lymph node. Repeat in 14 to 28 days.










Please contact us for discount pricing on large orders.


Call toll free 1-800-892-6978 or email us at info@animalhealthusa.com