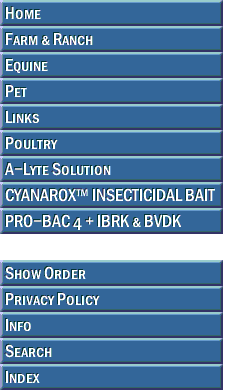 ELANCO

Species swine

Administration oral

Active Ingredient tilmicosin phosphate

Description An aqueous concentrate formulation for controlling swine respiratory disease associated with Pasteurella multocida and Haemophilus parasuis in groups of swine in buildings where a respiratory disease outbreak is diagnosed. As a liquid concentrate, product works fast and does not require formulating new rations or waiting for water bins to empty. Flushing or sequencing is also not required.



RX: Prescription is required. Call 800-892-6978 to order. Product not available for sale in California.












Please contact us for discount pricing on large orders.


Call toll free 1-800-892-6978 or email us at info@animalhealthusa.com