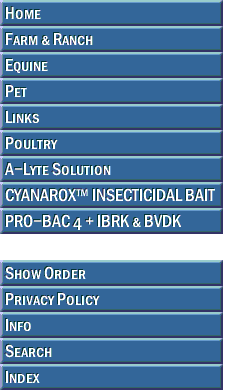 INTERVET



DISCONTINUED



A modified live virus vaccine for healthy cats against disease caused by feline rhinotracheitis virus, feline calicivirus, feline panleukopenia, and C. psittaci.

DOSAGE/ADMINISTRATION:
Administer 1 mL by subcutaneous route. Vaccinate healthy kittens eight weeks of age or older with two doses 3-4 weeks apart. Cats less than 12 weeks of age should be revaccinated at 3-4 week intervals until 12-16 weeks of age. Annual revaccination with a single dose is recommended.










Please contact us for discount pricing on large orders.


Call toll free 1-800-892-6978 or email us at info@animalhealthusa.com