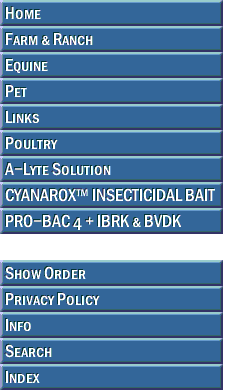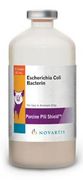 ELANCO

DISCONTINUED


Helps protect piglets against disease caused by four types of E. coli bacteria. Over 90% of the toxic E. coli strains isolated from swine are K88, K99, 987P or F41 – the four types present in Porcine Pili Shield.

DOSAGE/ADMINISTRATION:
2 mL dose, given intramuscularly 5 and 2 weeks prior to farrowing (sows and gilts). Single dose prior to each subsequent farrowing.










Please contact us for discount pricing on large orders.


Call toll free 1-800-892-6978 or email us at info@animalhealthusa.com