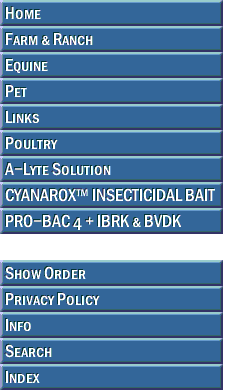 ZOETIS

Pinnacle I.N. is an intranasal vaccine to aid in the prevention of strangles caused by Streptococcus equi in healthy horses.

DOSAGE & ADMINISTRATION:
Administer 1 dose into one nostril. Repeat in 2 to 3 weeks. Revaccinate annually with a single dose. Pinnacle I.N. contains live culture and requires mixing. Includes nasal applicator tips.










Please contact us for discount pricing on large orders.


Call toll free 1-800-892-6978 or email us at info@animalhealthusa.com