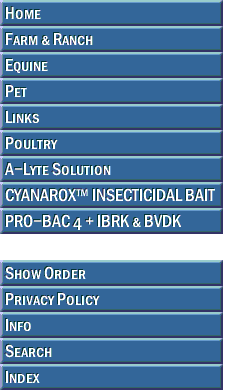 MERCK

WITHOUT NASAL APPLICATOR TIP CANINE PARAINFLUENZA-BORDETELLA BRONCHISEPTICA VACCINE Modified Live Virus, Avirulent Live Culture FOR ANIMAL USE ONLY

Nobivac® Intra-Trac® KC is a modified live intranasal vaccine containing attenuated canine parainfluenza virus and Bordetella bronchiseptica avirulent live culture for the vaccination of healthy susceptible puppies and dogs for prevention of canine infectious tracheobronchitis ("kennel cough") due to canine parainfluenza virus and B. bronchiseptica.

DOSAGE AND ADMINISTRATION: Vaccinate healthy puppies 3 weeks of age or older. Aseptically reconstitute the desiccated vaccine with the sterile diluent provided. Remove the needle and administer 0.4 mL into one nostril. Because of the small dose volume, an applicator tip is not required for administration of the vaccine. Studies to evaluate the onset of immunity have established that the vaccine aids in the prevention of disease due to B. bronchiseptica 72 hours after vaccination in 8 week-old puppies. Safe for pregnant bitches. Annual revaccination with one dose is recommended. Following the advice of the American Veterinary Medical Association on Vaccination Principles, an appropriate revaccination program for individual animals should be made based upon veterinarian-client-patient relationships.










Please contact us for discount pricing on large orders.


Call toll free 1-800-892-6978 or email us at info@animalhealthusa.com