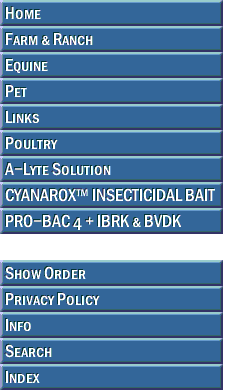 MERCK

DISCONTINUED



Recommended for use as an aid in the prevention of disease and mortality associated with Erysipelothrix rhusiopathiae and to aid in the prevention of pneumonia caused by Mycoplasma hyopneumoniae infection in swine. M+Rhusigen bacterin contains the proprietary adjuvant Emunade®.

DOSAGE/ADMINISTRATION:
For vaccination of healthy swine. Use aseptic technique. Vaccinate pigs intramuscularly at 3-4 weeks of age or older with a 2 mL dose followed by a second 2 mL dose 3-4 weeks later. Duration of immunity to Erysipelothrix rhusiopathiae has been demonstrated by challenge through 22 weeks of age.










Please contact us for discount pricing on large orders.


Call toll free 1-800-892-6978 or email us at info@animalhealthusa.com