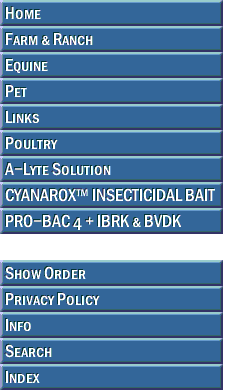 WF YOUNG

Absorbine Maximize Conditioning Supplement is a professional training and performance supplement for horses. It is anti-inflammatory and provides nutrients. It is ideal for horses coming back after an injury, or for hard keepers. This supplement has Lysi-Crea Complex, a unique blend of creatine and lysine, which provides optimum development and supports healthy muscles. It promotes conditioning on the inside with visible results on the outside. Features GanedenBC and prebiotics that are ideal in maintaining digestive balance and protein control. This high-quality equine supplement helps to maintain peak condition year-round. Available in an 8-pound tub, providing a 60-day supply.

Active Ingredient

Omega 3-6-9 - 7,000 mg Creatine - 2,800 mg Lysine - 1,900 mg Methionine - 600 mg Gamma Oryzanol - 500 mg GanedenBC Bacillus - 1 billion CFU

Administer one scoop daily for an adult horse weighing 1,100 pounds (500 kg). Adjust the amount according to your horse's actual weight.

Use 1 fl. oz. (30ml) for an average 1,100 lb. (500kg) horse.

Supports healthy muscle, and helps maintain balance in the total digestive tract.










Please contact us for discount pricing on large orders.


Call toll free 1-800-892-6978 or email us at info@animalhealthusa.com