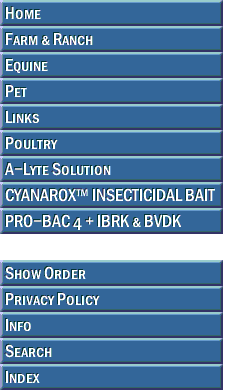 BIMEDA

LincoMed® 100 is indicated for the treatment of infectious forms of arthritis caused by organisms sensitive to its activity. This includes most of the organisms responsible for the various infectious arthritides in swine, such as staphylococci, streptococci, Erysipelothrix and Mycoplasma spp.

DOSAGE & ADMINISTRATION:
For arthritis or mycoplasma pneumonia - 5 mg per pound of body weight intramuscularly once daily for three to seven days as needed. One mL per 20 lb body weight will provide 5 mg/lb.



Product not available for sale in California.









100 ml
ON BACKORDER until 4/1/22







Please contact us for discount pricing on large orders.


Call toll free 1-800-892-6978 or email us at info@animalhealthusa.com