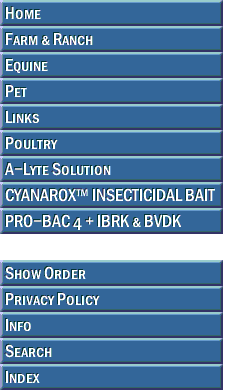 AGRILABS

Lidocaine HCl injection is indicated for production of local or regional anesthesia by infiltration techniques such as percutaneous injection and by peripheral nerve block techniques such as brachial plexus and intercostal and by central neural techniques such as lumbar and caudal epidural blocks, when the accepted procedures for these techniques as described in standard textbooks are observed.

DOSAGE & ADMINISTRATION:
EPIDURAL: Cattle and Horses: 5 to 15 mL. Dogs and Cats: 1 mL per 10 pounds of body weight. NERVE BLOCK: Cattle and Horses: 5 to 20 mL. INFILTRATION: Dilute to 0.5% concentration (1 mL of 2% solution diluted with 3 mL of sterile water = 4 mL of a 0.5% solution).



RX: Prescription is required. Call 800-892-6978 to order. Product not available for sale in California.












Please contact us for discount pricing on large orders.


Call toll free 1-800-892-6978 or email us at info@animalhealthusa.com