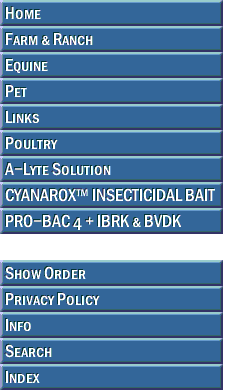 AMERICA PROTEIN

Lifeline Nourish completely replaces colostrum for newborn calves when maternal colostrum is unavailable or of poor quality. Lifeline Nourish is the only colostrum replacer made especially for calves, delivering added fat, carbohydrates, and nutrients to get calves up and eating. This nutritional support is especially beneficial to calves experiencing stress. Lifeline Nourish provides 100 grams of globulin protein, plus essential nutrients and energy needed for optimal health and performance. 37% crude protein, 25% fat. The serum-based formula mixes well and feeds easily.

DOSAGE & ADMINISTRATION:
Mix one package with 1.5 quarts warm water. Feed to the calf in one feeding via nipple or esophageal feeder as soon as possible after birth, and within 24 hours of birth.










Please contact us for discount pricing on large orders.


Call toll free 1-800-892-6978 or email us at info@animalhealthusa.com