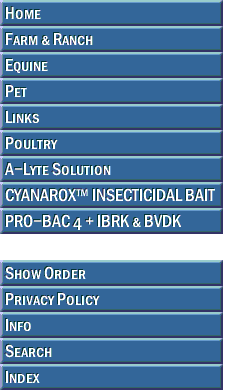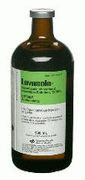 ON BACKORDER



SCHERING-PLOUGH

A broad-spectrum anthelmintic and is effective in the following nematode infections in cattle: Stomach Worms, Intestinal Worms and Lung Worms. Each mL of solution contains levamisole phosphate equivalent to 136.5 mg of levamisole hydrochloride.

DOSAGE/ADMINISTRATION:
Inject 2 mL per 100 lbs body weight subcutaneously in the mid-neck region.










Please contact us for discount pricing on large orders.


Call toll free 1-800-892-6978 or email us at info@animalhealthusa.com