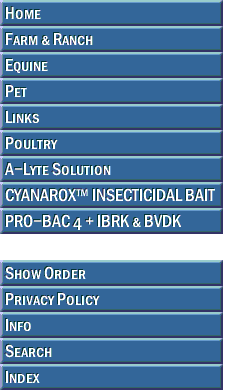 ON BACKORDER



AGRILABS

Injectable dewormer that controls the nine major types of cattle worms, including stomach, intestinal, and lung worms, without setback or depression of feed intake. Each mL of solution contains levamisole phosphate equivalent to 136.5 mg of levamisole hydrochloride.

DOSAGE/ADMINISTRATION:
Inject 2 mL per 100 lbs body weight subcutaneously in the mid-neck region.










Please contact us for discount pricing on large orders.


Call toll free 1-800-892-6978 or email us at info@animalhealthusa.com