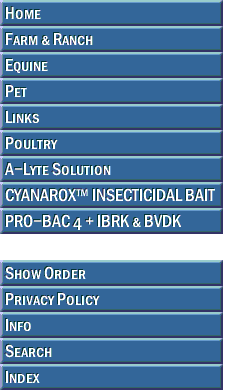 DURVET

Description Nutritional supplement providing energy and select vitamins for dairy cattle.

Contains propylene glycol, niacin, choline, vitamins A, D3, E and B12, plus propionic acid, which provides additional energy to pull other ingredients through, in a "true gel" base so product will not run out of animal's mouth.

Dosage: 1 tube prior to or after calving, repeat 12-24 hours after calving. No withdrawal period.










Please contact us for discount pricing on large orders.


Call toll free 1-800-892-6978 or email us at info@animalhealthusa.com