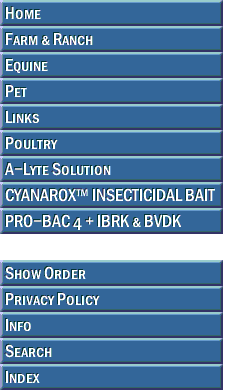 MERCK

Recommended for use as an aid in the prevention of disease associated with canine parainfluenza virus, Bordetella bronchiseptica and canine adenovirus type 2 infection in healthy dogs 3 weeks of age or older

DOSAGE/ADMINISTRATION:
The recommended dose is 0.5 mL of rehydrated vaccine administered intranasally. The vaccine is instilled using an applicator tip. By gently squeezing the body of the nasal applicator, squirt the rehydrated vaccine into one or both nostrils or the dog. Annual revaccination is recommended.










Please contact us for discount pricing on large orders.


Call toll free 1-800-892-6978 or email us at info@animalhealthusa.com