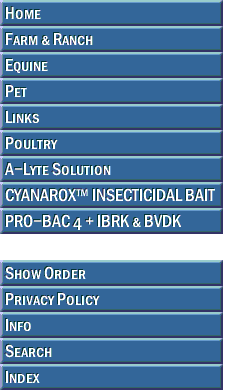 BOEHRINGER INGELHEIM

A contemporary PRRS vaccine manufactured through the attenuation of a recently isolated atypical PRRS parent strain.

DOSAGE/ADMINISTRATION:
Rehydrate the vaccine by adding the full contents of the accompanying liquid diluent to the vaccine vial. Shake well and use immediately. Rehydrate only with the diluent provided: do not mix with other materials. Using aseptic technique, administer a single 2 mL dose intramuscularly to swine 3 weeks of age or older, up to 18 weeks of age. Administer the complete 2 mL dose to each pig vaccinated.



50 dose
DISCONTINUED







Please contact us for discount pricing on large orders.


Call toll free 1-800-892-6978 or email us at info@animalhealthusa.com