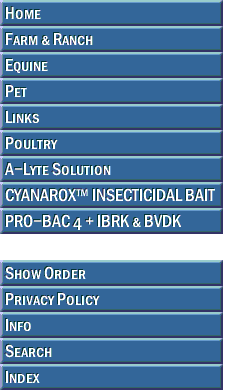 BOEHRINGER INGELHEIM

Recommended for the vaccination of healthy, susceptible pigs 3 weeks of age or older as an aid in the reduction of lymphoid depletion, inflammation and colonization of lymphoid tissue, viremia, and nasal shedding of virus associated with Porcine Circovirus Type 2 (PCV2). The only single-dose PCV2 vaccine that can be administered to pigs 3 weeks of age and older.

DOSAGE/ADMINISTRATION:
Using aseptic technique, administer a single 1 mL dose by intramuscular injection.










Please contact us for discount pricing on large orders.


Call toll free 1-800-892-6978 or email us at info@animalhealthusa.com