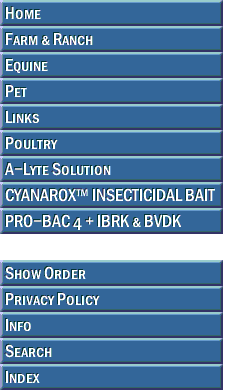 MERIAL

For vaccination of healthy cattle, horses and sheep against rabies.

Inject 2 ml SQ or IM into healthy animals 3 months of age or older. Revaccinate cattle and horses annually, and sheep one year after first vaccination, then every 3 years.

Not for sale in the states of AK, AL, AR, CA, CT, GA, HI, ID, IL, IN, KS, MD, ME, MN, MO, MS, MT, NC, NE, ND, NV, NJ, NM, NY, OR, RI, SC, TN, TX, UT, WA, WV and WY. In addition, some local laws require that a licensed veterinarian administer rabies vaccine. Do not order Rabies vaccine unless you find that you can legally administer the vaccine to your animals.



RX: Prescription is required. Call 800-892-6978 to order.












Please contact us for discount pricing on large orders.


Call toll free 1-800-892-6978 or email us at info@animalhealthusa.com