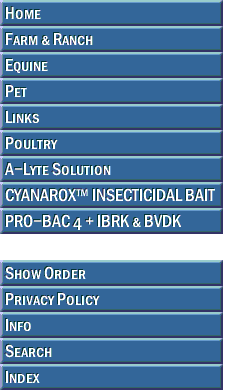 VETONE

For use in replacement therapy of sodium, chloride and water which may become depleted in many diseases.

DOSAGE & ADMINISTRATION:
Warm to body temperature and administer slowly by intravenous or subcutaneous injection. The amount and rate of administration must be judged in relation to the condition being treated and the clinical response of the animal, being careful to avoid overhydration.



RX: a prescription is required to order this product. Call 800-892-6978 for more details.












Please contact us for discount pricing on large orders.


Call toll free 1-800-892-6978 or email us at info@animalhealthusa.com