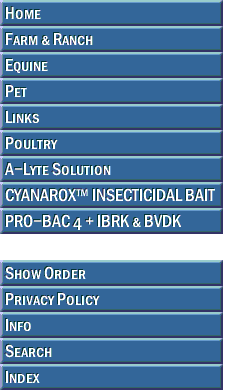 MILLER

Efficient, high powered livestock prod that offers an unparalleled performance in all conditions, even on wet animals. Constructed of rugged ABS plastic. Permanently sealed, maintenance free motor can't be damaged by dirt or moisture. Uses 6 alkaline "C" batteries (included). 8 3/4" L.
The HS2000 Rechargeable Handle/Accessories & Replacement Motor also available for purchase. Hot Shot Shafts sold separately.



Battery-Power Handle only
Rechargeable Handle only
Rechargeable Battery Pack
110 Volt Charger
12 Volt Charger

Replacement Motor

Hot Shot Battery Case Green With out End Cover
Hot Shot Battery Case Green With End Cover
Hot-Shot HS2000 Rechargeable Electric Prod,32"







Please contact us for discount pricing on large orders.


Call toll free 1-800-892-6978 or email us at info@animalhealthusa.com