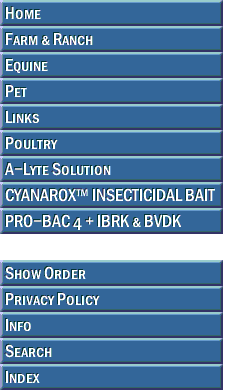 SPARHAWK

Active Ingredient gentamicin sulfate

Species swine

Administration intramuscular

Description

Gentamicin Piglet Injection (gentamicin sulfate USP, 5 mg/mL) is recommended for the treatment of porcine colibacillosis caused by strains of E. coli sensitive to gentamicin. For use in piglets only, up to 3 days of age. Dose 1 mL per piglet, administered IM, not more than once in each piglet. Meat withdrawal: 40 days. There are no known contraindications to this drug when used as directed.










Please contact us for discount pricing on large orders.


Call toll free 1-800-892-6978 or email us at info@animalhealthusa.com