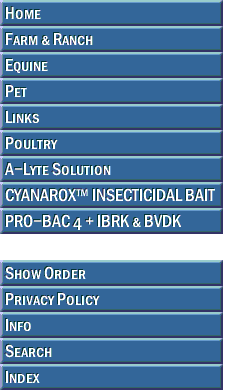 BIMEDA



PRODUCT DISCONTINUED



For the treatment of bovine mastitis in lactating cows caused by Staph aureus & Strept agalactiae, dysgalactiae & uberis. Each 6 mL syringe contains 300 mg erythromycin.

DOSAGE/ADMINISTRATION:
Inject 1 syringe (6 mL) into each infected quarter every 12 hours for a total of 3 infusions. 36 hr milk withholding.










Please contact us for discount pricing on large orders.


Call toll free 1-800-892-6978 or email us at info@animalhealthusa.com