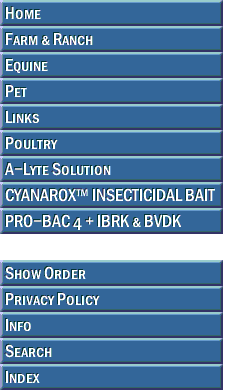 MERCK

For the vaccination of healthy dogs against canine distemper, adenovirus type 2, hepatitis, parainfluenza, parvovirus and leptospirosis.

DOSAGE/ADMINISTRATION:
Inject one dose (1 mL) subcutaneously or intramuscularly. The initial dose may be given at 6 weeks of age or older. Repeat at 2 to 4 week intervals until the dog is 12 weeks of age. A minimum of two doses is required for primary immunization. Annual revaccination with one dose is recommended.










Please contact us for discount pricing on large orders.


Call toll free 1-800-892-6978 or email us at info@animalhealthusa.com