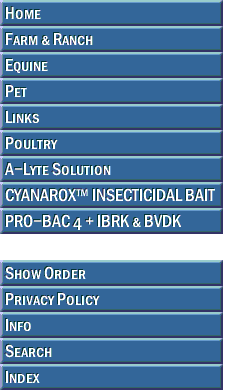 ELANCO

For use in healthy cattle 6 months of age or older as an aid in the reduction of clinical signs of footrot and the number and size of liver abscesses caused by Fusobacterium necrophorum.

DOSAGE/ADMINISTRATION:
Administer 2 mL subcutaneously. For footrot revaccinate in 3 weeks. For liver abscesses revaccinate in 60 days. Revaccinate annually or anytime endemic conditions exist, exposure is imminent.












Please contact us for discount pricing on large orders.


Call toll free 1-800-892-6978 or email us at info@animalhealthusa.com