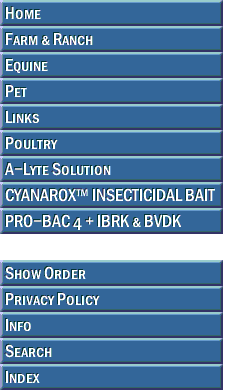 BOEHRINGER INGELHEIM

Active Ingredient: (s)-methoprene | fipronil | pyriproxyfen

Description: Frontline Gold for Cats is a once-a-month dose topical application that is indicated to kill fleas, ticks and chewing lice on cats and kittens 8 weeks of age and older and weighing 3 lbs or greater. Contains: fipronil 9.8%, (s)-methoprene 11.8% and pyriproxyfen 0.25%. See package insert for complete product details.










Please contact us for discount pricing on large orders.


Call toll free 1-800-892-6978 or email us at info@animalhealthusa.com