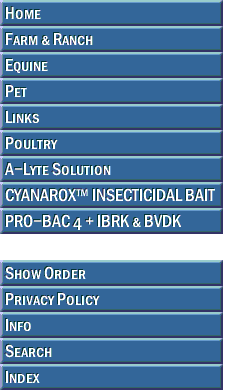 BOEHRINGER INGELHEIM



DISCONTINUED



For vaccination of healthy horses 6 months of age or older, as an aid in reduction of disease, encephalitis and viremia caused by West Nile virus. Foals nursing immune-dams should be vaccinated when maternal antibody levels will allow active immunization.

DOSAGE & ADMINISTRATION:


For primary vaccination aseptically administer 1 mL intramuscularly, repeat with a single dose in three to four weeks. Annual revaccination is recommended. A booster dose can be administered at more frequent intervals based upon individual horse or farm disease risk assessment or any time epidemic conditions exist or are reported. Consult your veterinarian.



1 dose
DISCONTINUED
10 dose
DISCONTINUED







Please contact us for discount pricing on large orders.


Call toll free 1-800-892-6978 or email us at info@animalhealthusa.com