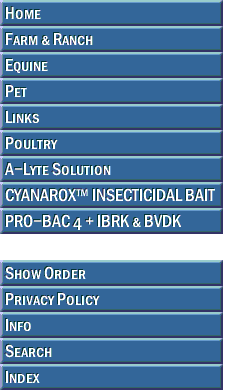 TECHMIX

Active Ingredient ground psyllium | probiotics

Species equine

A natural, gentle enteric colloid fiber formulation specifically designed for horses that habitually consume abnormal or excessive amounts of sand and other indigestible materials. Promotes digestive tract lubrication with a quick stool-softening action.

Description A laxative for horses for use as an aid in the elimination and expelling of foreign material from the digestive tract. When administered via a stomach tube, it has a lubricating and stool-softening action. It can also be used as a top dress following stomach-tube administration to help maintain a soft and lubricated stool for horses that habitually eat or consume sand and other undigestible feedstuffs. Primary active ingredient is psyllium.










Please contact us for discount pricing on large orders.


Call toll free 1-800-892-6978 or email us at info@animalhealthusa.com