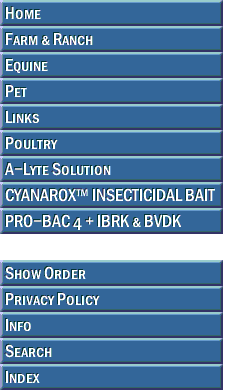 IMMVAC

Mutant bacterin-toxoid for vaccination of healthy pigs as an aid in the prevention of endotoxin-mediated diseases caused by Salmonella typhimurium and Salmonella choleraesuis. Field studies have shown improved feed conversion ratios, decreased mortality and fewer lightweight pigs. Contains patented Immune Plus to enhance overall immunity to disease.

DOSAGE/ADMINISTRATION:
Inject 1 mL intramuscularly. Repeat in 10-14 days. Revaccinate annually.










Please contact us for discount pricing on large orders.


Call toll free 1-800-892-6978 or email us at info@animalhealthusa.com