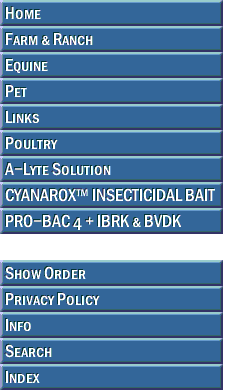 KANE

A unique innovation in hoof treatment. Easy Bloc is a plastic slip-on "shoe" which fits onto the healthy claw, taking weight off the affected claw, providing immediate relief of pain and substantial increase in milk production.
Each kit includes plastic slip-on shoes & resin for 12 applications, 6 right & 6 left.
Kits available in Regular size (5"L x 2.25"W) or XL size (6"L x 2.5"W).
Resin will completely cure within 5-7 minutes. 250 mL liquid & 500 gm powder also sold separately.










Please contact us for discount pricing on large orders.


Call toll free 1-800-892-6978 or email us at info@animalhealthusa.com