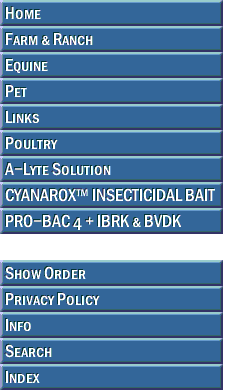 IMMUCELL

Dual-Force First Defense contains maternal immunoglobulins and verified levels of E. coli and coronavirus antibodies that bind and neutralize scour disease pathogens.

USDA-approved veterinary biologic Conveniently packaged in a single-dose tube Highly concentrated- one tube per calf

DOSAGE & ADMINISTRATION:
For best results, First Defense Technology Gel should be administered to calves orally, within 12 hours after birth. Remove the tube cap, placing the tip at the back of the throat. Initiate the plunger and squeeze the tube contents into the calf's mouth, ensuring the calf swallows all the gel.



30 gm
ON BACKORDER until 5/30/23
12 tubes ($9.94 each)
ON BACKORDER until 5/30/23







Please contact us for discount pricing on large orders.


Call toll free 1-800-892-6978 or email us at info@animalhealthusa.com