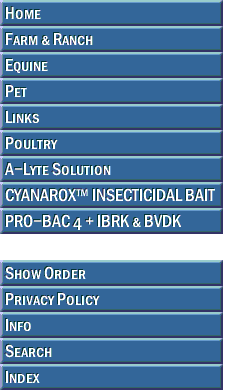 KINETIC TECHNOLOGIES

The original oral Hyaluronic Acid Joint Supplement for horses. Suitable for all breeds, sports and uses for horses to support joint health and flexibility.

DIRECTIONS:
10 mL per 1100 lbs of body weight is the daily-recommended serving. A 14 day loading period is recommended, which can be followed by a maintenance serving of 5 mL daily or 10 mL every other day.










Please contact us for discount pricing on large orders.


Call toll free 1-800-892-6978 or email us at info@animalhealthusa.com