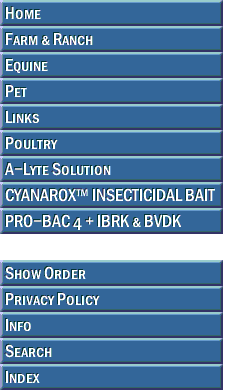 MANNA PRO

Cool Calories 100 Dry Fat supplement is an excellent source of calories for horses and contains more than two times the energy of carbohydrates. The high calorie density of Cool Calories 100 provides cool, focused energy for performance horses, calories for underweight horses and hard-keepers and reduces the need to feed more grain. Cool Calories 100 can be fed along with fortified feeds. • High in Fat for Cool Energy • Concentrated Source of Calories for Weight and Body Condition • Fatty Acids for a Full, Glossy Coat • Easy to Feed and Highly Palatable

Fractionated Vegetable Fat (Preserved with Mixed Tocopherols) and Artificial Flavor

DOSAGE AND ADMINISTRATION:
Feeding Directions: Feed Cool Calories 100 mixed into the grain portion of the diet at a rate of 2 to 4 oz. per horse per day. Larger volumes (3 to 8 oz.) can be fed to underweight performance horses undergoing intense training.

To prevent loose stool, gradually introduce Cool Calories 100 into the diet during a two-week adaptation period. If loose stools should occur, decrease the amount of Cool Calories 100 being fed until the horse properly adapts to the diet. One measuring scoop holds approximately 1 oz. of Cool Calories 100. Check cup quantity periodically.










Please contact us for discount pricing on large orders.


Call toll free 1-800-892-6978 or email us at info@animalhealthusa.com