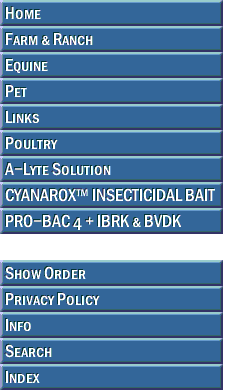 BAYER



PRODUCT DISCONTINUED BY MANUFACTURER



Bromethalin rodenticide. Eliminates mice and rats from your facilities. A neurotoxin that works fast, even on anticoagulant-resistant rodents. Although Clout is highly palatable, once a lethal dose is consumed, food intake stops, so rodents eat less bait. Clout is available in all-weather bait blocks.
Each pail contains 200 - .5 oz. blocks.










Please contact us for discount pricing on large orders.


Call toll free 1-800-892-6978 or email us at info@animalhealthusa.com