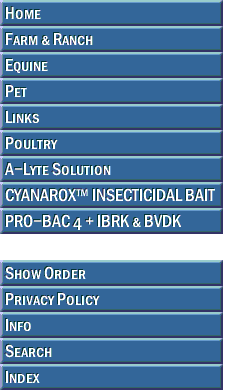 ZOETIS

For vaccination of healthy newborn calves or pregnant cows as an aid in preventing diarrhea (scours) caused by bovine rotavirus and bovine coronavirus.

DOSAGE/ADMINISTRATION:
1. General Directions: Vaccination of healthy newborn calves or pregnant cows is recommended. Aseptically rehydrate the freeze-dried vaccine with the sterile diluent provided, shake well, and administer 3 mL without delay.
2. Calf Vaccination: Remove needle from syringe and administer a single 3 mL dose into the back of the calf's mouth. Vaccination should occur as soon as possible after birth because susceptible calves are at risk as soon as they are born. Vaccination of calves older than 1 day may not be effective.
3. Cow Vaccination: Healthy cows should receive 2 intramuscular doses administered 3-6 weeks apart during late pregnancy. Ideally, the second dose should be administered within 30 days prior to calving.
4. Cow Revaccination: Cows should be revaccinated with 2 doses during each subsequent pregnancy.










Please contact us for discount pricing on large orders.


Call toll free 1-800-892-6978 or email us at info@animalhealthusa.com