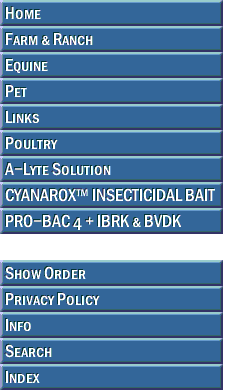 BOEHRINGER INGELHEIM

Protection from rhinopneumonitis respiratory disease caused by EHV-4 and EHV-1. Maximum influenza protection includes new strains Ohio/2003, Kentucky 2/95 and Newmarket 2/93.

DOSAGE & ADMINISTRATION:
For initial vaccination, give 2 ml IM, followed by a 2nd dose IM in 3-4 weeks. Administer a third dose 3-4 weeks later either IM or intranasally. Revaccinate annually prior to anticipated exposure.










Please contact us for discount pricing on large orders.


Call toll free 1-800-892-6978 or email us at info@animalhealthusa.com