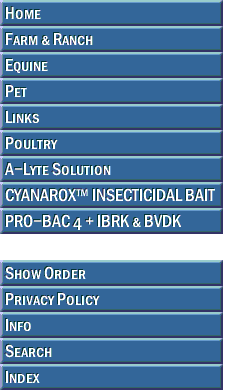 ELANCO



Antibody bordetella bronchiseptica

Description

BRONCHI-SHIELD ORAL is a unique Canine Infectious Respiratory Disease (CIRD) vaccine because it is the first live, avirulent Bordetella bronchiseptica vaccine licensed to be administered orally to dogs. BRONCHI-SHIELD ORAL offers the convenience of oral administration for mucosal absorption, making it one of the most innovative CIRD vaccines on the market. Plus, it is manufactured with BIVI's PureFil™ Technology using the same thought processes and techniques found in Duramune®, Fel-O-Vax® and Fel-O-Guard® vaccines.

This product has been shown effective for the vaccination of healthy dogs and puppies 8 weeks of age or older against Bordetella bronchiseptica. For more information regarding the efficacy and safety data go to product data.aphis.usda.gov. Preparation of the vaccine: Rehydrate with the accompanying sterile diluent. Shake well and draw the required amount into the syringe. Remove needle from syringe. Use immediately.

DOSAGE/ADMINISTRATION; Place tip of syringe (without needle) in buccal cavity of dog's mouth. Expel one dose (1 mL) of rehydrated vaccine into buccal cavity (see illustration). The need for annual booster vaccinations has not been established for this product; consultation with a veterinarian is recommended.
















Please contact us for discount pricing on large orders.


Call toll free 1-800-892-6978 or email us at info@animalhealthusa.com