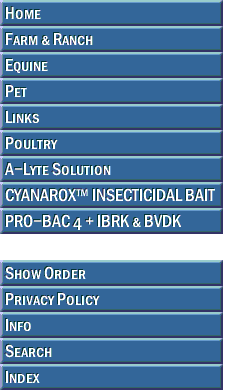 ALTA USA

PureStart Colostrum is the only colostrum product on the market that is OMRI Listed for organic use. Made only from natural bovine colostrum, without the addition of blood serum, whey, eggs, or vegetable fats. Each bag provides 105 grams of bovine IgG, 48% crude protein, and 20% crude fat. PureStart Colostrum is effective in protecting newborn calves against diarrhea and pneumonia, and as an aid in the treatment of failure of passive transfer (FPT).

DOSAGE & ADMINISTRATION:
Mix 1 bag into 5 cups warm water. Feed the calf by nipple bottle or esophageal tube as soon as possible after birth. To replace maternal colostrum, feed 1-2 bags. To supplement maternal colostrum, feed 1/2-1 bag in addition to maternal colostrum.










Please contact us for discount pricing on large orders.


Call toll free 1-800-892-6978 or email us at info@animalhealthusa.com