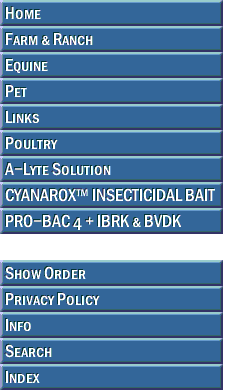 ALTA USA

Made from only bovine colostrum, no blood, whey, egg or other ingredients. High immunity, IgG molecules are readily absorbed for maximum immune protection. High in colostral fat. Easily mixes in under 15 seconds. May be used as a supplement or completely replace maternal colostrum.

DOSAGE & ADMINISTRATION:
For optimal results, feed an entire package in the first several hours of life. If supplementing, feed a minimum of 100 g IgG (half package) in addition to maternal colostrum to target a similar overall mass of IgG.










Please contact us for discount pricing on large orders.


Call toll free 1-800-892-6978 or email us at info@animalhealthusa.com