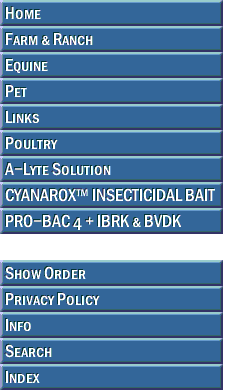 BOEHRINGER INGELHEIM

Oral nutritional supplement provides both fast and long-lasting serum calcium levels in freshening cows. Unique bolus formulation offers two sources of calcium - calcium chloride for rapidly available blood serum calcium levels (within 30 min) and calcium sulphate for sustained calcium levels over time.

Dosage: One bolus prior to or immediately after calving; a second bolus 12 hrs later.










Please contact us for discount pricing on large orders.


Call toll free 1-800-892-6978 or email us at info@animalhealthusa.com