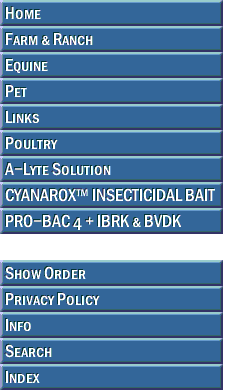 ALLTECH

0.5 lb (227 g) Packet Acidifier Product Features

Formulated for pigs, calves and poultry Essential ingredients for maintaining gut health and immunity No withdrawal time General Information Acid-Pak 4-Way 2X® provides acidifiers, lactic acid-producing bacteria, enzymes and electrolytes to maintain optimum conditions for digestion in the stomach and small intestine.

Adding Acid-Pak 4-Way 2X to drinking water is an effective approach to acidification, especially when intake is low or variable (e.g., newly placed animals, heat stress, transportation). Young animals are drawn to the sweet taste and readily drink water containing Acid-Pak 4-Way 2X.

Water soluble solution that contains organic acidifiers, enzymes, lactic acid bacteria, and electrolytes to maintain optimum conditions for digestion. Convenient to use by adding to drinking water.

Acidifier Ingredients Citric acid (preservative), maltodextrin, salt, sorbic acid (preservative), sodium saccharin, silicon dioxide, sodium citrate, natural and artificial flavors, ferrous sulfate, zinc sulfate, magnesium sulfate, dried aspergillus oryzae fermentation extract, dried bacillus subtilis fermentation extract, dried lactobacillus acidophilus fermentation product, dried enterococcus faecium fermentation product, dextrose, dried trichoderma longibrachiatum extract.

Guaranteed Analysis Salt (min) 9.0% Salt (max) 10.8% Potassium (min) 2.2% pH 2.5-4.5* *when diluted at 0.5 g./liter

Directions for Use Add to drinking water at 8 oz. (227 g) per 128 gallons (0.5 g/liter). See directions for specified species on bag. Store in a cool, dry place. Open containers should be resealed.










Please contact us for discount pricing on large orders.


Call toll free 1-800-892-6978 or email us at info@animalhealthusa.com